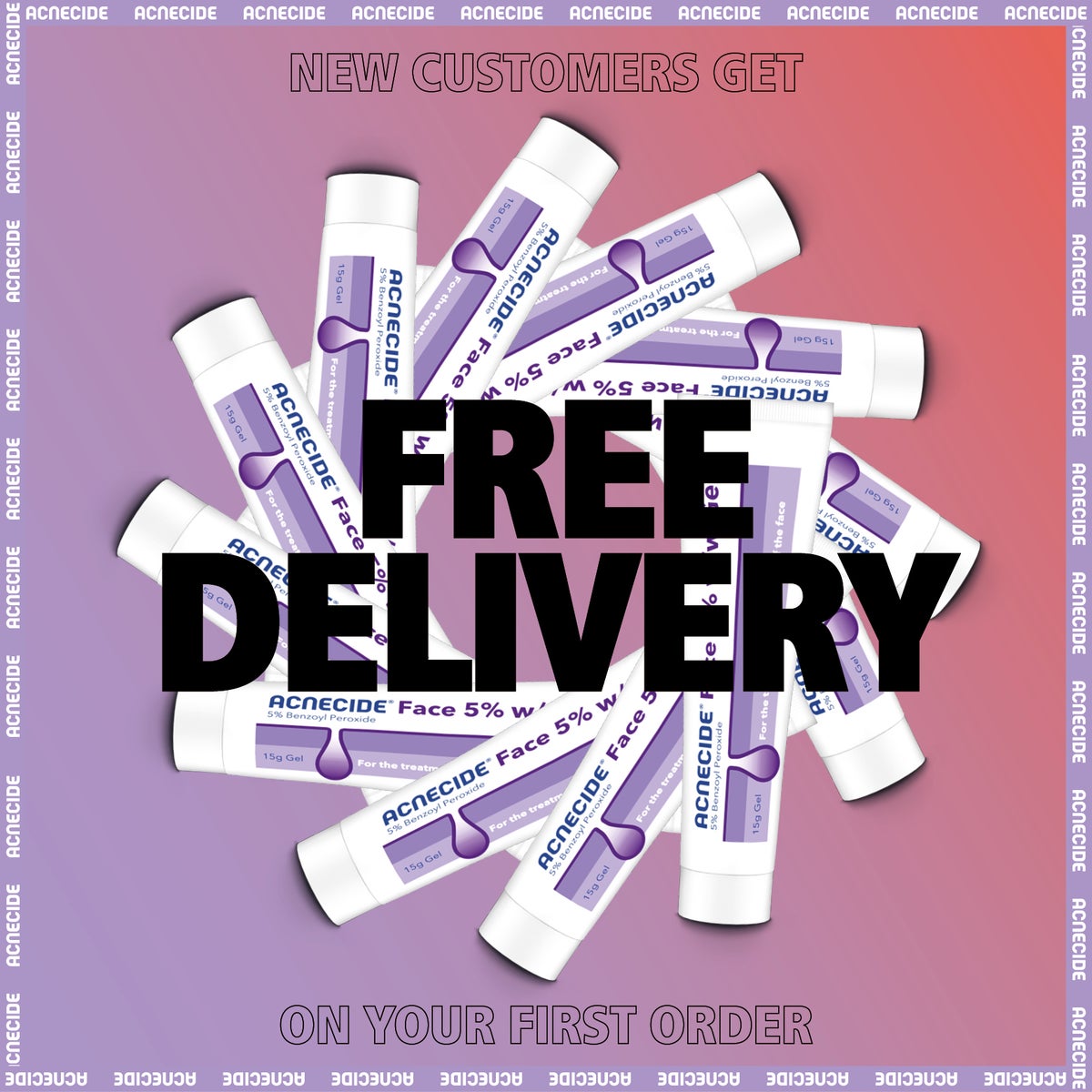 NEW CUSTOMER? WELCOME, ENJOY FREE DELIVERY ON YOUR FIRST ORDER!
Sign up to our Newsletter for exclusive news,
product launches and offers as well as getting FREE delivery on your first order.
Join Us!
SIGN UP NOW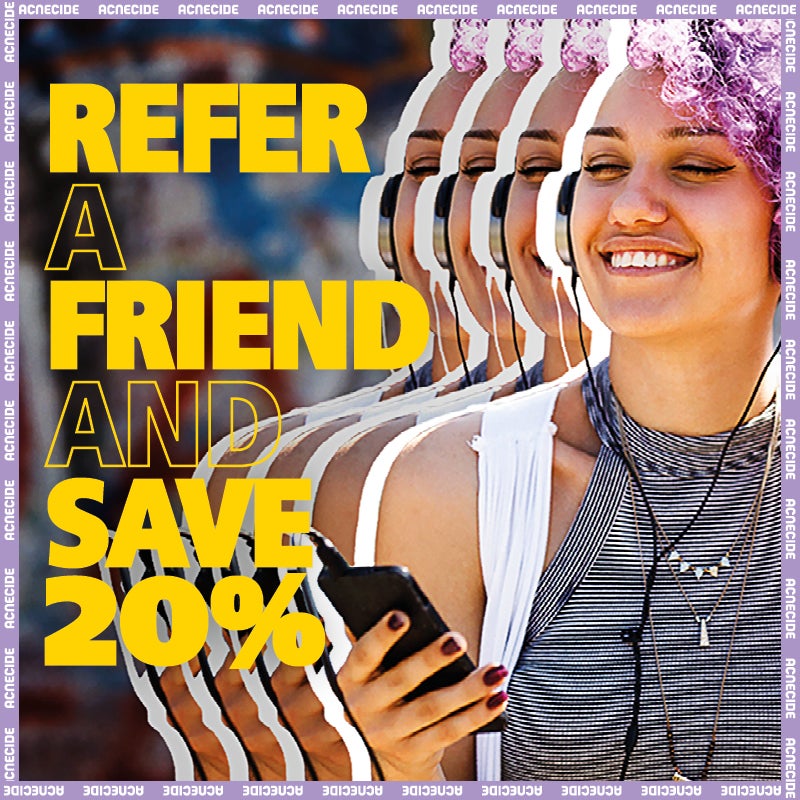 REFER A FRIEND AND GET 20% OFF!
You can now share love to receive it in return.
Treat yourself and your friends by sharing your love for Acnecide and each receiving 20% OFF your next order.
Refer a friend now!
See Offer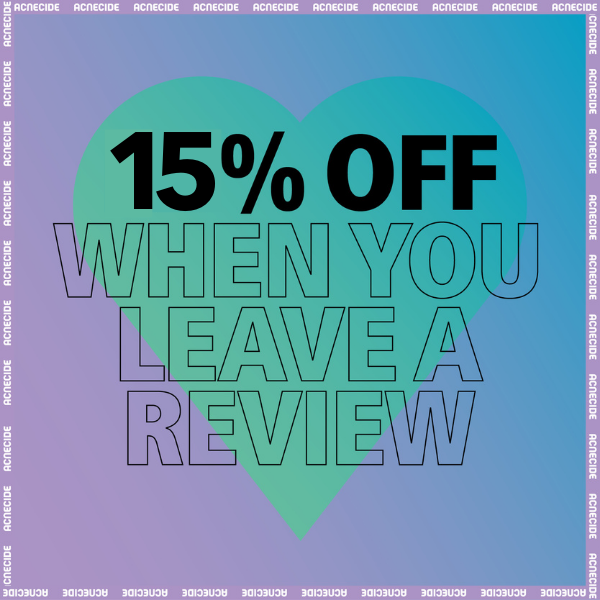 WANT 15% OFF YOUR NEXT ORDER?
Love our products? Let the world know, you could help someone!
Leave a review today, you'll receive a unique 15% code discount within 30 days. The code is valid until 31/12/2021.
Check the customer service portal, you'll receive a message there!
Please note that reviews are moderated and we cannot publish adverse events.
Spread the word!
LEAVE A REVIEW